The Best Dog-Friendly Vehicles at Premier CDJR of Buena Park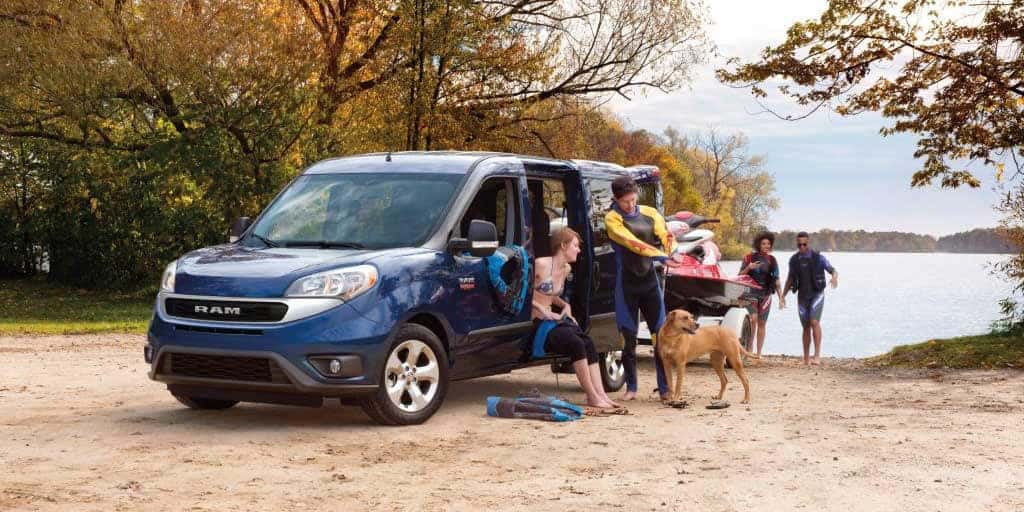 It's true that dogs are a man's best friend, and chances are, you probably see your dog as a bonafide member of the family. When you're trying to make the best memories with your pup, you're going to want to make sure that you have a vehicle that truly accommodates them. Whether you're traveling through Buena Park, Anaheim, or Los Angeles, you'll want to do it in one of these models, which all rank in the top-ten dog-friendly vehicles according to Autotrader. Our furry friends deserve the best, so it's only right that we place an emphasis on the vehicles designed with them in mind.
Ram ProMaster City Wagon
The Ram ProMaster City is an amazing choice for dog lovers due to its sheer customizability. It's not always easy to fit your dog in the back, especially if you've got a bigger breed like a malamute. Thankfully, the Ram ProMaster City has all the space you could possibly need. This is great if you're transporting big dogs, but it's even better if you have multiple, smaller dogs. You can easily fit more than a few kennels in the back, so if you're trying to take along the whole family for a vacation, you're going to want the Ram ProMaster City. If you find yourself traveling a lot, you can even convert the cargo hold into the perfect dog room, complete with everything from food to a dog bed.
Chrysler Pacifica
The Chrysler Pacifica is another great option, as you can easily fold the rear seats in order to make a bit of extra room. While you can most likely fit your dog comfortably in the front seat, you can just as easily make some space in the back to accommodate them while also having room for up to seven more passengers. When you're looking to leave no man behind, this is the perfect model for you. There's even a Stow' n Vac option, which adds a built-in vacuum to your vehicle. If your dog sheds, this is the most convenient tool ever designed, as you won't have to worry about hair decorating your seats and flooring. With plenty of aftermarket additions as well, this is a great choice for seasoned pet owners.
Jeep Wrangler
While this may seem like an obvious choice, there's nothing better than exploring new trails with your best friend. Since you're able to go off-roading with relative ease, there's always an adventure to be had, whether that's in the hills or in the desert. If you're looking for something a little bit different, the Jeep Wrangler also comes with heightened air intakes, allowing you to tread through up to 33.5 inches of water. This allows you to easily travel through shallow rivers, which might just drive your pup crazy as they hang their head out the window. Once you've made it to your destination, you can enjoy the ultimate game of fetch with your furry friend before packing it up and doing it all over again the next day, somewhere new.
When you're looking to finance one of these dog-friendly models, you're going to want to visit Premier CDJR of Buena Park.