Knott's Berry Farm in Buena Park

Experience the Fun at Knott's Berry Farm
Knott's Berry Farm had the humblest of beginnings. It started off 100 years ago as a small berry farm, with a roadside berry stand that grew into a restaurant known for its chicken dinners and boysenberries. From there it developed into California's first theme park that began with an old west ghost town attraction with live shows and western themed rides to other rides. From there to a hangout for the Peanuts Gang, Knott's Berry Farm is now home to the theme park, Knott's Soak City Waterpark, and the Knott's Berry Farm Hotel. It is a world-renowned destination that has provided fun for families for generations.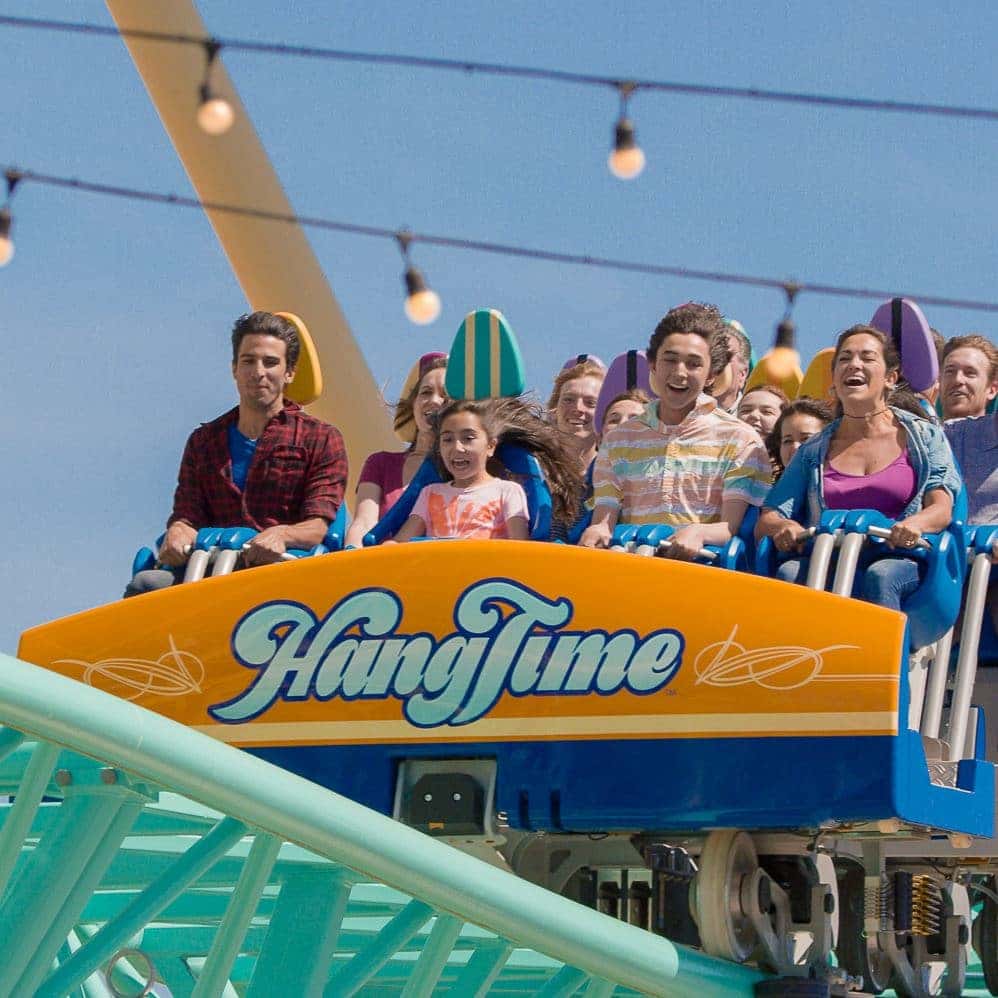 Old West Ghost Town
This attraction is the heart and soul of the park, designed to let you walk back in time and experience what life was like in the Old West. This 1880's boom town features interactive live action that is there to let you experience cowboys, gunfights, can-can dancers, stagecoaches, a steam train, and panning for real gold. Here you can also find Calico River Rapids, a white-water excursion where rafters will encounter many surprises like indigenous wildlife, roaring rapids, and whimsical homesteaders. Other highlights include The Silver Bullet, a western-themed steel roller coaster that suspends riders beneath the track and climbs to 146 feet.  You can also experience GhostRider, the tallest, fastest, longest, wooden roller coaster on the west coast. Other favorites include the Timber Mountain Log ride, the Calico Mine Ride and more.
Camp Snoopy
Knott's Camp Snoopy is the first-ever theme park area designed for kids.  It is here that the whole Peanuts gang hangs out to interact with visitors.  It is also home to 15 kid-friendly attractions like Charlie Brown's Kite Flyers and Pig Pen's Mud Buggies, and the Linus Launcher.  There are other attractions for the bigger kids like the Sierra Sidewinder and Camp Snoopy Theater, which features many seasonal performances with Snoopy, Charlie Brown, and the rest of the gang.
Fiesta Village
This area of the park pays tribute to California's Hispanic roots, featuring Mexican-style food, architecture, and works of art, but it is not short on thrills. Visitors here can ride Montezooma's Revenge, a shuttle roller coaster that sends riders backwards and forwards through a looped track. Other rides include La Revolucion, and the Sol Spin, a spinning topsy turvy ride of hair-raising thrills, and also the Jaguar, a 3-minute-long coaster that sends you through a mysterious Mayan temple.
The Boardwalk
The Boardwalk allows visitors to experience the celebrated beach lifestyle of California and it features California's first dive roller coaster, Hangtime. The Infinity coaster is a towering 150 feet over the boardwalk with gravity-defying inversions and mid-air suspensions. The Boardwalk features other thrill rides like the Coast Rider, Surfside Gliders, and the Pacific Scrambler. If you are looking for a show, the 2,100-seat Charles M. Schultz Theater hosts live extravaganzas throughout the year.
Other Special Events and Attractions
Other sights, thrills, and chills are available throughout the year with special events like the Peanuts Celebration, the Boysenberry Festival, Summer at Knott's, Knott's Scary Farm and Knott's Spooky Farm to celebrate Halloween. There is also an amazing celebration from November to January called Knott's Merry Farm to celebrate Christmas.  All of this and more is available at Knott's Berry Farm for a fun day or weekend with friends or the family.
Be sure to visit Premier CDJR of Buena Park next time you visit Knott's Berry Farm in Buena Park, CA!