New Chrysler Models
When you need a vehicle that offers smooth performance, there's no better option than a Chrysler. Known for their responsive handling, they'll have you actually looking forward to your daily drive. Once you hop the behind the wheel, you're sure to love the intuitive features as well. When you're near Buena Park, Fullerton, or Anaheim, and you want to try out one of these models for yourself, you're going to want to head over to Premier CDJR of Buena Park.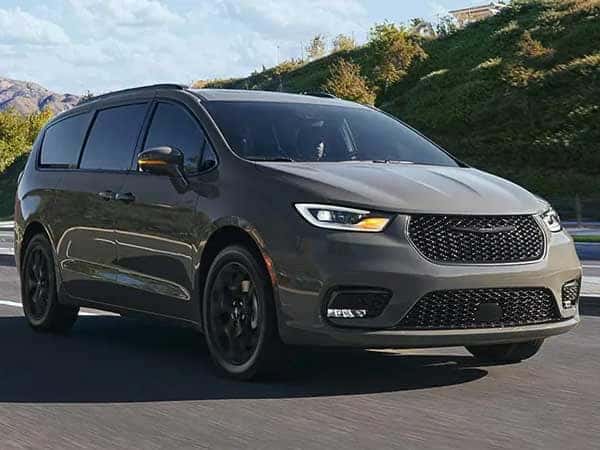 2022 Pacifica
The Pacifica offers a masterclass in design, as you'll find that its interior is perfectly geared for long trips. When you're behind the wheel, you can expect the Uconnect 5 system to keep you company, which can easily connect to your phone via either Android Auto or Apple CarPlay. You can also store five different profiles on the device so that you can change drivers without all of the hassle. If you're looking to spoil both yourself and your passengers, you may want to consider the more luxurious options that this minivan has to offer, like caramel Nappa leather-trimmed seats or the available 4G LTE Wi-Fi Hotspot. With this model, comfort and function merge in one vehicle, so that you can enjoy when you're on the road while also boasting incredible capability.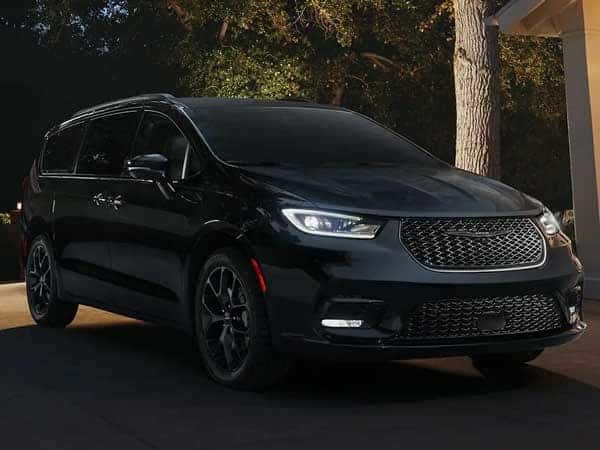 2022 Pacifica Hybrid
Constantly driving to the gas station so that you can spend money on fuel gets old pretty quickly. That's why the Pacifica Hybrid was built to offer an efficient alternative to your normal minivan. This model has a total range of 520 miles, allowing it to outlast most other vehicles when pacing the roads, and you'll even have 32 miles of pure electric range. This model is a plug-in hybrid, so you'll be able to take advantage of both gasoline and electricity as a fuel source. If you're staying in the city, you'll be able to routinely charge your vehicle to handle short trips, while still having incredible mileage in your back pocket for when you need it. As a bonus, this model also offers a huge amount of space in the back, so that you can take the family, friends, and all of your belongings for the ride ahead.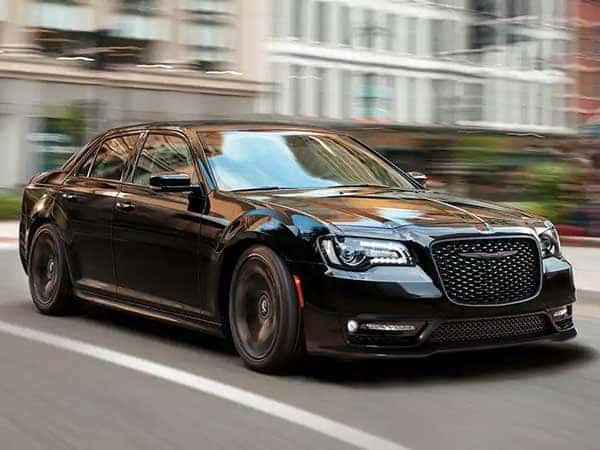 2022 300
When it comes to design, you can expect to stand out with the 300. This model offers a sporty look that's impossible to ignore, and on the inside, you'll find a cozy interior packed with the latest tech. If you're after the 300 though, there's a good chance that you want to know about its amazing performance. When you equip the 5.7L HEMI V8 engine, you can expect a whopping 363 horsepower, so that strength isn't an issue when you're on the road. When paired with the available All-Wheel Drive, you'll have a smooth drive that can quickly adapt to the road ahead, giving you incredible traction. You'll also have hardworking safety features like the available Blind Spot Monitoring System. This can help you keep track of the vehicles around you on the highway so that it's easy to merge. You'll also find Adaptive Cruise Control, LaneSense Lane Departure Warning, Full-Speed Forward Collision Warning, and more as available safety features for this model.